Hi, I am Nicky Eldridge
I pride myself on my ability to understand the motivations behind the way people interact and how to put practical processes and tools in place to improve performance. I have learnt that the process is just the first step – to make change stick it is about developing a positive long term culture. I have a proven track record in management coaching, which is guaranteed to improve your profits.
I take my 25+ years of commercial business experience and relate it into the SME market to provide you with the most up to date people processes that will transform your business at an affordable rate. My passion is people and seeing the `light bulb` moments. I will also help you through the process when things go wrong and take the stress out of dealing with performance management and disciplinaries. I can provide guidance or handle it on your behalf and I pride myself on my track record in negotiating satisfactory outcomes.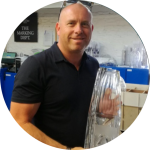 "  Nicola has spent the last year transforming our business. She has put in practical processes that has enabled us to manage our employees effectively  "
Steve Lloyd – Managing Director – Sure Can Ltd
" I worked with Nicola whilst she was at Cisco as the Consumer Channel Manager. Nicola always proved professional, friendly and offered clear guidance on work that was required. I found Nicola to be a good source of knowledge and a resource for discussing a wider perspective which could impact on the topic at hand. I would have no issue with recommending her and I hope to work with her again in the future "
" I had the pleasure of working with Nicola whilst managing the Field Marketing team for Cisco. Nicola was always so passionate about her accounts and the success of the Cisco Consumer product range. She played a vital role for us in ensuring there was a strong communication flow between Cisco, Retail HQ and activity/ focus in the field. This in turn allowed us to maximise the abilities of the team and our effectiveness within retail. Nicola also has a great sense of humour which always helps! "
" When I first joined the industry Nicola was my Manager and it was her who taught me the tricks of the trade (so to speak). Nicola is one of the most hungry, enthusiastic and driven individuals I have had the pleasure of working for and with. Her Relationship skills are second to none and she has shown this by building up an excellent customer base in every role she has taken on to date. Due to her desire to succeed and her successful career to date, Nicola is an assset to any company she works for or any company that wants her on board "